Our partners are located throughout the globe, offering products and services to enhance our training while allowing us to utilize regional expertise in all fields of Cybersecurity, eDiscovery, and workflow-based training.
How Spyder Forensics and its Partners can help you
Over the years we have teamed up with leading solution and technology partners so that we can provide you with solutions to the complex forensic problems faced by businesses.
Our expertise and our understanding of forensic investigations and training solutions allows us to tailor our consulting and training services to your needs. Our partnerships with selected specialists enables us to be at the forefront of emerging technologies.
Spyder Forensics provides training, professional services and bespoke training media, which we enhance and expand upon with the capabilities of our partners.
Every partner we work with enables us to deliver genuine added value to our customers.
ADF Solutions is a computer forensics software company and the leading provider of intelligent digital forensics and media exploitation software. Our tools are used for processing and analyzing computers, external drives, drive images, and other media storage (USB flash drives, memory cards, etc.).
We are the main partner in Digital Forensics, eDiscovery and IT-Security.With our knowledge and experience we support our customers in critical situations and help to make important business decisions.Our company has the necessary resources to professionally implement comprehensive projects promptly, from the evaluation phase until completion.We aim to run an internationally known business providing perfect solutions for our customers' needs.It is our daily business to recognize trends early and prepare our customers against potential future risks by suggesting preventative measures to secure your data and IT infrastructure.
Binary Solutions helps clients ensure that their entire business information system is trusted and secure, from the physical space to the digital space. In the event that a company's security is compromised, such as a cyberattack or a data leak, we provide instant and effective solutions to contain and tackle the problem. Our trusted consultants come from a variety of professional backgrounds and have decades of experience in different industries. We provide clients with comprehensive and up-to-date technical and investigative expertise, with proven track records of protecting our clients' businesses.
We are experts in technologies, workflows, protocols and processes across the fields of investigation, intelligence & cyber security. We optimise your organisation's intelligence effectiveness.We select, blend, integrate, orchestrate, optimise & scale the best technologies available and add our own technology to produce a solution perfected to your security and intelligence requirements.
We take great pride in sourcing for the best solutions for your computer investigation needs. Our wide variety of hardware and software solutions range from computer forensics analysis software to password cracking acceleration hardware. We ensure that our customers will be able to find a solution to fit their requirement and enhance the capabilities of the organization.
We pride ourselves on our investigative standards and ability to solve tomorrow's problems today.
Working internationally, we provide a broad range of ISO17025 (lab testing number 4543) accredited digital forensics services to law enforcement and government, the legal profession and private sector organisations. We have recently achieved accreditation to the FSR Codes. We also have ISO9001 (quality) and ISO27001 (information security) certifications.
We are a diverse group of individuals with many years of experience in Design, Training and Development. We believe that our experience and creative flair is what sets us apart from the rest. We always strive to provide our clients with training media that matches their requirements at a cost effective price.
DataExpert strives to reduce and solve (cyber) crime and fraud, as well as securing systems and data. To stay ahead of crime, DataExpert joins forces with its customers and partners. In part due to selecting and delivering the right software and hardware from internationally recognised suppliers and by training the users in properly applying these products, "the crooks" are caught and "the innocents" are protected. In today's society, many traces are left via mobile phones, tablets, social media and other technology. This means that a growing amount of data belongs to every (digital) crime scene. This data is forensically secured and analysed using the products provided by DataExpert.
Digital reconstruction is the foundation of our name, Digicon Forensics. We are a veteran-owned business with over 25 years of certified experience in cybersecurity, digital forensics, investigations, and training. We have the expertise to locate, preserve, analyze, and reconnect the puzzle pieces left behind after an incident, presenting you with an intuitive picture of the truth. In addition, our professional training services are backed by decades of real-world experience from our own staff, as well as our training partners. We can design and deliver courses uniquely tailored to meet the needs of your organization. Our courses can be delivered on a variety of platforms, and are designed to empower your employees with the knowledge and practical skills they need to perform with confidence and competence. So whether your needs are data recovery, litigation support, digital forensics, or education, you can trust Digicon Forensics to be your dedicated and experienced partner.
As a proven leader in the field of digital forensics and eDiscovery our sole mission is to empower our clients by creating and providing the best hardware, software, training and professional services. The synergies between our product development, professional services and training teams drive us. To build better products. To be more creative. To continually tackle new challenges in an ever changing field of digital evidence.
Founded in 2008 based on the belief that e-discovery is a business process like any other, subject to measurement, management, and optimization, Exterro has grown organically and through acquisitions into the industry leader providing legal technology's only comprehensive Legal GRC software platform. Today, our passionate, talented, and experienced leadership team leads our efforts to deliver industry-defining software and world-class service to our partners and clients.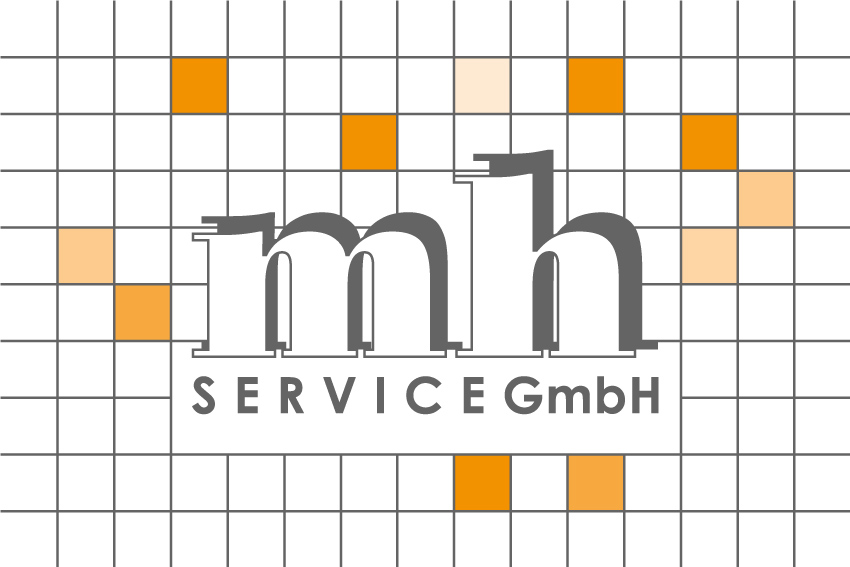 With more than 25 years' experience, mh SERVICE is one of today's leading providers and suppliers of products and services related to IT forensics. Europe's only forensics supplier with its own hardware development and manufacturing departments.
As a partner of all current market leaders of forensic hardware and software, mh SERVICE can provide you with the full range of high-end storage and network solutions from a single source. We offer solutions from smaller devices, through to workstations, servers, right up to fool-proof Unix multi-processor clusters of the highest performance for research and science applications and full mobile forensics labs. All our devices undergo 24-hour stress testing ensuring smooth operation upon delivery at your premises.
In our headquarters we have a fully equipped training centre for digital forensics, mobile phone forensics and data recovery.
Our customers appreciate that we are not only a distributor, but also advisor and system integrator. This gives us the possibility to advise you on projects and to act as single point of contact for all you needs in the IT-Forensic field.
After a long career as a digital specialist at the Police Unit Rotterdam Henk Schippers founded the current company Schippers IT years ago. The Schippers IT network is now worldwide. Schippers IT not only offers solutions for digital forensic problems, but also ensures the purchase and sale of high-quality hardware and software products with a team of certified specialists.

Since 2006, our mission at Teel Technologies is to provide the best tools, training and services for professionals tasked with investigating mobile devices and digital media. We focus on the total lab establishment, training in all skill levels, as well as applying our extensive experience and expertise in our services offering. This allows us to provide a comprehensive approach to all clients to meet their specific requirements.
Our unyielding credo of maintaining the highest level of integrity and quality ensures our customers are provided with the best service and support in the industry.

Teel Tech Canada is your one stop Computer & Mobile Forensics solution. Our Digital Forensics training provides professionals tasked with investigating mobile device and digital media with the opportunity to expand their skill set.
We provide a variety of data extraction and digital forensic services to Law Enforcement, Military, Government Agencies, Corporate and Law Offices throughout Canada, and around the world.
We've been outfitting lab examiners and field operatives with the latest mobile device forensic tools, equipment, hardware and software since 2006.
Tomoko Discovery is an enterprise online evidence authentication platform that solves simple and complex challenges, from collection to preservation of Court Admissible Evidence from social media and online sources. Our groundbreaking technology makes Tomoko Discovery the only platform that offers the preservation of evidence through Authenticated Desktop and Webcam Recording.
Since 2016, Tomoko Discovery has made it easier for people to securely collect and preserve Court Admissible Evidence from social media and online sources. Today, more than 1000 users trust Tomoko Discovery.
Founded in 2008, Vound is a leading global vendor of technology used for forensic search, eDiscovery and information governance. Our Intella® range of eDiscovery, information governance, digital forensic and legal investigation software is used by the world's best known enterprises and legal organizations. Intella's strength lies in reducing the cost of taking large collections of data, and allowing users to quickly search and drill down to the most pertinent data. This minimizes the need for experts and significantly cuts down on the time and costs that organizations normally incur to carry out email investigations, audit requests and eDiscovery matters.

V2 Forensics, is a US based small business dedicated to pushing forward UxS forensics.  Our launch of Disero was an industry first solution to lead the way.  Extract, decrypt, and decode with the only dedicated UxS Forensics tool on the market. Decrease time and increase capability with Disero.  The solution for drone forensics.
Interested in becoming a Partner?
If you are interested in becoming a Partner we would be happy to discuss this with you.
Why not contact us today to see how we can help.