Digital Forensic Training & Professional Services
The Knowledge You Need to Succeed in Digital Investigations
View Courses
An Important Message From the Team at Spyder Forensics
With travel disrupted and workforces set to work from home, Spyder Forensics continues to facilitate its Live Remote Synchronous Training across 5 topic areas. Our client safety is first and foremost in our minds and with the recommendations of social distancing we are committed to ensuring our students are not exposed to any potential risk of contracting COVID-19. With this in mind we have moved all our live classes to the Live-Remote platform, delivering the same content without the risk.
You can attend our LIVE RST courses from your home office, or from anywhere in the house where you have an internet connection, as per the schedule published in the course calendar and listed below. Depending on how COVID-19 policies are set to develop, we will be updating and adapting the course schedule accordingly and keep you informed.
You can still get certified, interact with our world class instructors and students, as if you were in a live class, you will receive the same courseware as an in-person class, i.e. 400+ page color student manual, data sets and student files, post class access to the Spyder Forensics Academy (LMS) for supplementary courseware and online electronic version of the training manual.
Based on recommendations provided by the CDC effective immediately we have suspended all non-essential travel for our Professional Services team for 30 days; however, we will continue to cater to our customers' needs remotely. If you are a services customer, your project manager will be in contact to discuss the different options that are available in order for us to continue providing you the top-quality service you have come to expect from Spyder Forensics.
The coming days are uncertain for sure but if everyone does their part and adheres to recommendations provided by the health authorities, we will overcome this pandemic and bounce back stronger than before. We appreciate your understanding and if you have any questions do not hesitate to contact us.
For more information and advice on COVID-19
Become the Expert
Stop wasting your time and money on out-dated training, where the instructor has never worked a real-world case.  We understand digital investigations because we are examiners first. 
Learn from industry experts in a vendor-neutral environment.  Our instructors will teach you what works, and what doesn't based on facts, not the software.
Forensic Training
Learn core digital investigative techniques that will accelerate your career, update your knowledge, and make you the subject matter expert.
Professional Services
Achieve your goals and be assured you are working with an organization dedicated to providing services of the highest quality so you can streamline the response to a litigious event.
Training Development
Get everything you need to educate your staff, from manuals, interactive training material, or animated whiteboards, your brand can have custom training courses to match your corporate identity.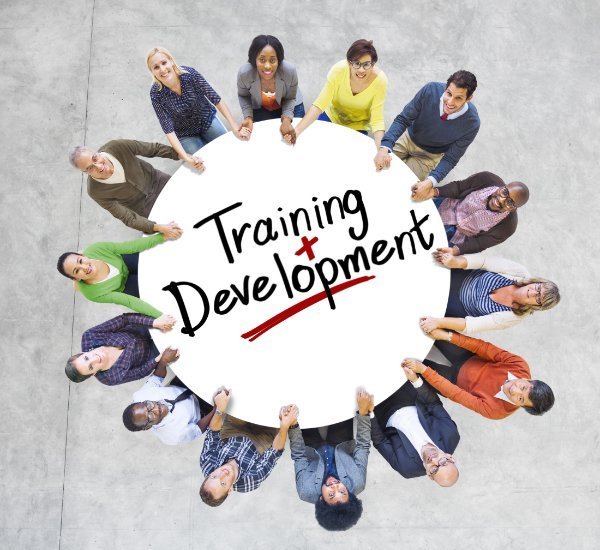 Digital Investigation Categories
Classes for the Modern Digital Investigator.
Our classes go beyond the standard Digital Forensic Course Material.  We understand that your job needs a wide array of skills to be successful.
Digital Forensics
Computers, IoT, Windows, and Linux Forensics. Digital Examiners need more than ever before.

Dark Web Investigations
Learn the safest techniques and how to find information for your investigation on the Dark Web.
OSINT
Using Open Source Investigative Techniques, you will have the skills needed to locate and collect information from the web.
A New Category is Coming Soon!
A new digital investigation category is coming soon.  Be sure to join our mailing list to stay informed!
Drone Forensics
Learn to preserve, extract, examine, and yes, FLY a drone so you understand how data is left behind.
Cyber Security
Learn vulnerabilities and how to secure networks so you have a better understanding of how breaches occur.
BitCoin, Blockchain & Cryptocurrency Investigations
Learn the skills you need to be successful in your next cryptocurrency investigation.
Kernel Exploitation & Programming
Advanced techniques for the DFIR professional want to move to the next level!
"Spyder Forensics obviously spend a lot of time creating their content and keeping it up to date and relevant; it shows in the quality of their training material and course delivery." Dan Osborne
The Advanced Windows 10 Forensic Analysis class was a fantastic skillset addition taught by a very knowledgeable instructor.  The in depth analysis of the registry artifacts, link files, jump lists, timeline, etc., not only adds to the knowledge of how the "Out of the Box" forensic tools work behind the scenes, but addresses manual ways to validate what is found by the tools and manual ways to find evidentiary artifacts that do not even show up in tool based processing. I would recommend this class to any examiner ready advance their knowledge of how the various versions of the Windows 10 architecture works to store useful artifacts.
Cary A. Johansen
Do you have a question?
If you have additional questions that we didn't answer here, please contact us and we will answer it right away.
Where can I attend your training?
Our training is offered in many locations globally.  We also offer virtual training where a live instructor teaches online, and also online (on demand) training in a learning management system.
Is your LMS training just like watching a video?
No!  Our training is designed to be interactive, allowing the learner to engage directly with the training material.
Are your courses current?
We take great pride in ensuring our courses contain the most up-to-date information for the latest technologies.
Do you design course manuals?
Yes! Our manuals are designed specifically for the course and are branded to your company or organization.
Can you build our organization a LMS?
Absolutely.  We can customize your Learning Management System to meet your training requirements including tracking, quizzes, videos, reporting, and certification generation.
Do your instructors have real-world experience?
All of our instructors have years of experience in conducting digital investigations and e-discovery, so you know you are being taught by experts.